Unlimited ChessKid
Unlock all ChessKid has to offer for your child or student
# Kids
1 month
4 months
1 year
2 years
3 years
1 kid

$10/Kid

$10

$25/Kid

$25

$49/Kid

$49

$79/Kid

$79

$105/Kid

$105
Eligible for Special Group Rates?
Enter your promo code here:
Free Gold For You!
Your own Gold Membership is FREE when you upgrade a child!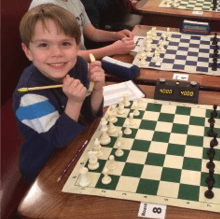 "I really like doing puzzles. I have done a lot of puzzles and my rating is going up! I also like the videos, especially from Fun Master Mike. I've seen almost every one. I'm really enjoying playing chess with my friends on ChessKid."
- Lucas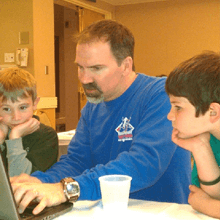 "More than a few of my students have shocked their teammates by suddenly moving from the bottom of the ladder to the top! I credit ChessKid for making chess so fun that they want to keep watching videos, solving puzzles, and playing games!"
- Coach Jay Stallings
Get Full Access
Lessons
Improve quickly with full access to our online lessons! Basic Members get only beginner lessons.
Videos
Gain access to our library of full length video lessons. Basic Members see only short samples.
Puzzles
Solving puzzles is the fastest way to improve your game! Basic Members get 5/day.
Training
Practice turning advantage into victory against the computer! Gold members get access to all positions.
Tournaments
Play in as many tournaments as you want! Basic Members are limited to 1 tournament at a time.
Game Archive
Gold Members have unlimited access to past games! Basic Members have only 30 days history.
Stats
See your progress graph and win/loss charts. You can also see other players' stats.
Frequently Asked Questions
By Kids
What features do I get with Gold?
With a Gold Membership you'll get unlimited Puzzles (Basic Members only get 5 / day), full access to over 700+ Videos, our complete library of Lessons, no restrictions on joining Clubs and
more
!
Can I play more as a Gold Member? Yes! Gold Members can play in unlimited tournaments, practice more positions against the Computer and more. Climb the tournament leaderboards on ChessKid.com with unlimited, premium tournament access!
How can I tell my parent or coach to upgrade me?
Click here
and tell your guardian (parent or coach) that you want unlimited access to ChessKid.com!
By Parents
How does ChessKid keep my child safe? ChessKid.com takes multiple steps to keep your child safe: There are no public forums or social networking, we limit all "user generated content", and make sure your child is only making friends with people he/she actually knows. In addition, we allow parents uncompromising control and access to their child's activities on our site - allowing you to monitor every move (on and off the chess board) your child makes on our site!
Do I get a Gold Membership when I upgrade my child? Yes, of course! Every guardian (parent or coach) account gets a Gold Membership included with their purchase of Gold access for their children!
Can I add my kids after I upgrade my account today?
Yes, you can add and upgrade more kids whenever you like. From the "Manage Kids" page, you can add more Gold, and also enable or disable existing Gold memberships among individual kids.
Click here to learn more
!
By Coaches & Administrators
Do coaches and programs get discounts on memberships?
Yes, they do! Click "Add More Kids" above until you reach the desired amount of memberships. You'll notice even our advertised discounts are as large as 90% off the 1 Gold purchase price. Email
[email protected]
to ask about a Site License.
What features do I get as a coach / program director? Depending on the number of Gold Memberships purchased, coaches of large programs have more guardianship controls, more Club management features, and the ability to create an unlimited number of Clubs!
How does ChessKid motivate my students to want to play and learn more?
Learning and playing has never been as much fun as it is on ChessKid! Our videos are designed to offer short, entertaining lectures that dovetail with your "in-class" lessons! Playing games in Fast Chess at home keeps kids focused outside of the classroom! There are
so many ways
that ChessKid will help your program grow!